We build digital experiences
We design and develop modern, animated and interactive digital products, helping our customers to grow, to sell, to be the next source of innovation.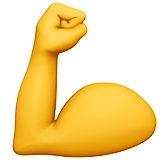 We are Hiring!
Case studies
Selected projects
Process
Agile Methodology & Design Thinking
We work following a well-defined flow, which allows us to find the best solutions for our customers. For each project, we pay particular attention to the analysis of the problems and the design, to arrive at the realization of a quality product.
Analysis
We develop the project and decide how to deal with it, what are the strengths and possible critical issues. We direct the project in the best direction so as to maximize its income.
Design
We study and design, even visually, the entire logical flow by foreseeing every user action and directing it to perform the best action to make the software truly effective to the maximum.
Prototyping
We create functional prototypes for the development of the software, so as to experience with your hands how each user interacts with the product, this allows you to better define the project before the development phase.
Development
We carefully choose the best technologies that best adapt to the type of project, so as to optimize the development phase to obtain excellent quality software in every respect.
Testing
We involve the customer and the testers appointed to test the software during the creation phase, making the production a continuous exchange of feedback to push the product to the highest quality.
Release
Once the production phase has been completed, the software is released on the pre-established platforms. Each software undergoes constant maintenance and updates in order to maintain a high quality level.
Android and iOS applications
We specialize in native mobile app development for all devices. We constantly update on new standards of software development and design, we take advantage of the most modern technologies such as React Native and Flutter.
We develop 360° platforms starting from the server world up to mobile, via the web and desktop.
Thanks to our experience in the field we put the world of 3D in communication with that of development, opening the doors to innovative digital experiences.