careers
A few steps from your dream job
At least they told us so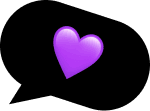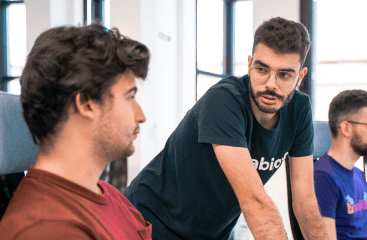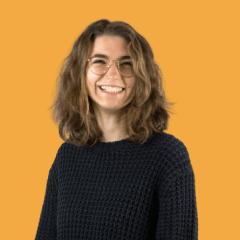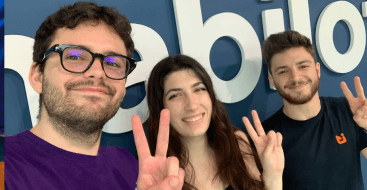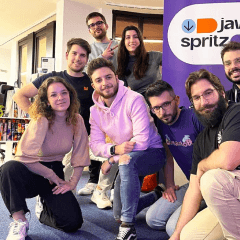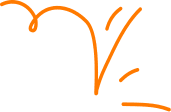 Being lofters means curiosity, ambition and passion
Everyday we work hard to bring innovation and create the world we want to live in.
Would you like to join us?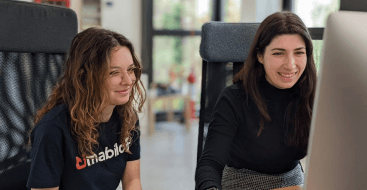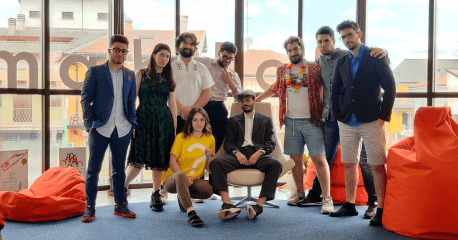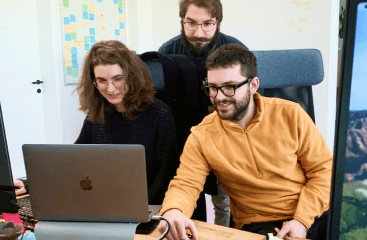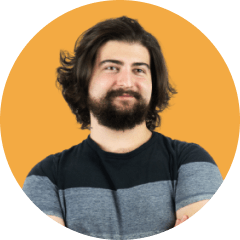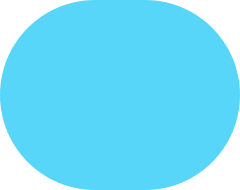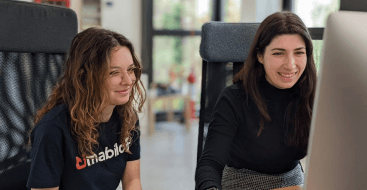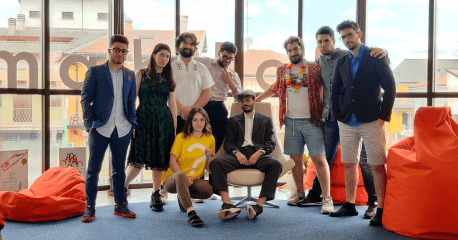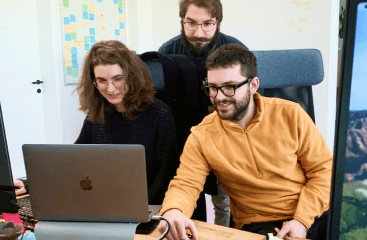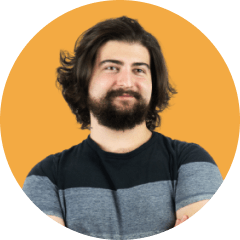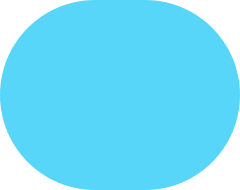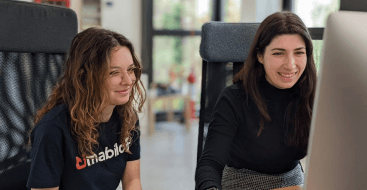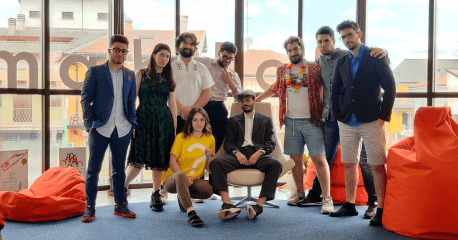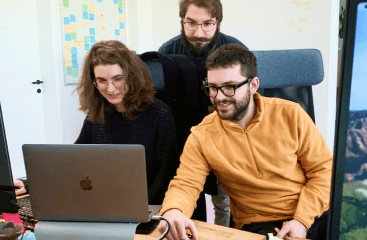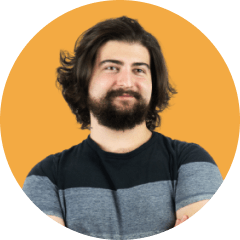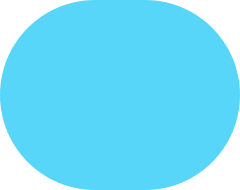 Beatrice, Digital Product Designer
"It is a place where we can grow together, having everything we need in order to be our best"
Simone, Mobile Developer
"Mabiloft is a constant challenge, it gives me the boost I need to give my best."
Matteo, Digital Product Designer Intern
"Mabiloft provided me a great traineeship, educational, enlightening and instructive, both from a professional and, mostly, human perspective."
Tiziano, CEO
"Everyday I can set myself new challenges knowing that I will always find someone to work on those with"
Daniele, Backend Developer
"One must be lucky enough to work in a place like this, where your opinion matters, where you have the chance to improve yourself and be acknowledged for that."
Eddy, CTO
"It's like being in a catalyst, in here I can be the best version of myself."
Martina, Junior Frontend Developer
"A place where everyone is free to show their own face and is encouraged to speak out."
Is it the place for you?
Dreamers , innovators, call us as you wish: we want to build the digital products of the future
Trust and mutual respect
We are an ambitious team and we want to create a lot! We know that even when we will reach the top, we will see new horizons and we are proud of this.
Lifelong learner
We want to be surrounded by talented people, but most of all respectful of others, who we can trust in every way. We want to be there for each others.
No micro-management
We chose to handle everyone's work avoiding micro-management and people entirely dedicated to task management and submissions.
Driven by curiosity
We keep our eyes open, looking for the next upgrade, digging deep into the innovation and into what's already available in the world. You never stop learning!
We solve what is wrong
As boyscouts! When something is wrong we are on the front line to make it work as it should.
We believe in what we do
We consider our time as an investment: what would we get from wasting time in things we consider unuseful?
We like to be pampered
Only the best for those who want to reach the top
Lifelong learning
What we are building today will probably be obsolete in less than two years. That's why we engage in continuing education, spending even days studying our field.
Health insurance
All the employees who have been apprentices for at least three months are covered by health insurance with refunds of a percentage or the total amount of medical bills, exams and testing for themselves and dependent family members.
Food and beverages
We offer lunch every day, both omnivore and vegetarian. Beside, in the break room there are snacks and beverages of all sorts, from coffee to ginseng and even slushes!
Event attendance
We value participation to coding and design events - in addition to host some - so as to have the opportunity to interact with colleagues in other industries.
Hybrid work
We love to spend time together, but we also understand the advantages of remote working! Everyone has the possibility to work from home two days per week.
Library
Reading broadens and trains the mind, that's why every month we collect requests and order books which grow the library of Mabiloft.
Gadget
We have a thing for printing out stuff. Every newcomer receives a kit with mug, notebook, pens, t-shirt, stickers and every thing we can think of.
Your own workstation
Your own desk, MacBook and monitor 27" 2k and everything you could need, we like to work well and comfortably.
The environment for your growth
The limits to your growth will be those which you will set. Your ideas will always be heard and considered, no matter how long you have been with us.


Open positions
Would you like to challenge yourself?
Digital product designer

2+ years of experience

If collecting colorful sticky notes is what makes you happy, you could be the person we are looking for.

APPLY

Spontaneous application

No experience required

We might not have the perfect open position for you, but the greatest stories come from the unexpected!

APPLY
Any idea or do you want to know us better?
Otherwise we can play table football or have a ping-pong match in the office. We have a slush machine, too. Well, contact us for anything, except for telemarketing.
Subscribe to the newsletter
No Spam! Once in a while we will share blog articles, playlists, photos and stories about our office life.
By sharing your email address you are agreeing on our privacy policy and allowing us to update you for marketing purposes as described in the policy.
Where we are
Via Cadorna 2,
Albignasego Padova,
35020 Italia
Copyright 2023 - Mabiloft SRL - WAT number 05157070284 - Share capital €10.000