We supported BonusX in making Italian bureaucracy easy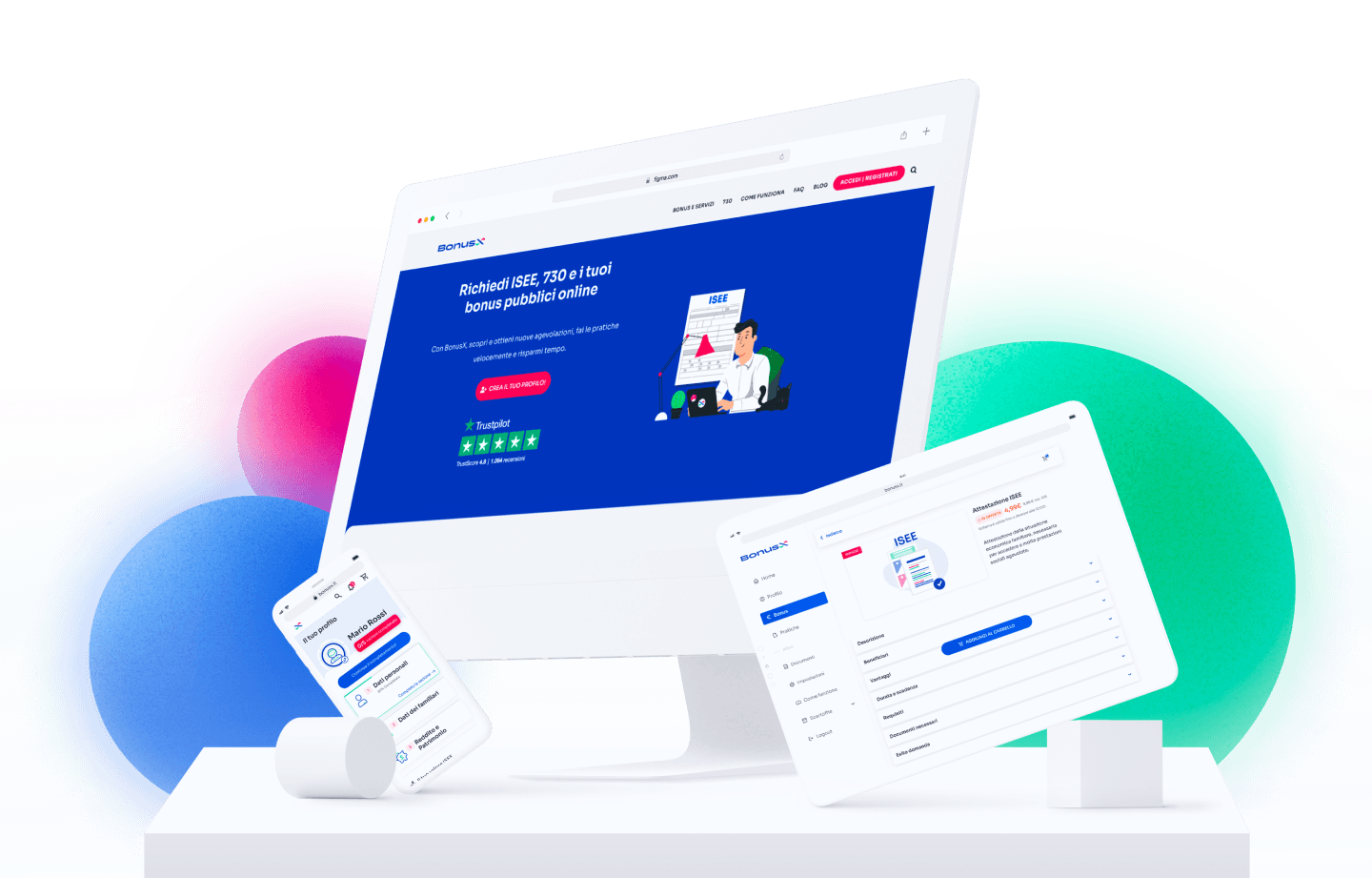 BonusX simplifies Italian bureaucracy
A project that can help #citizens in a simple and fast way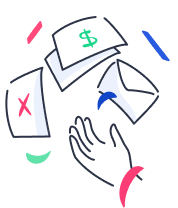 ISEE
Apply for your yearly ISEE certificate online and quickly.
730
It is possible to fill the tax return form 730, find out about benefits and increase your tax saving.
Public bonuses
Bonuses and services you need can be claimed online, with no queues and supported by qualified professionals.

When it comes to bureaucracy, numbers matter
These are some of the achievements of BonusX in September 2022

+10.000.000 euro
In supplied bonuses
Simple and easy to use website, I applied for the bonus in less than 5 minutes. It is a lifesaver for those like me who cannot go on-site to the offices
Francesca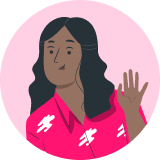 It is not the first time using this service and even this time I'd like to confirm my full satisfaction. The practice was finalized quickly and smoothly, completely online and with no waste of time. Thank you so much, BonusX, great job

Elena C.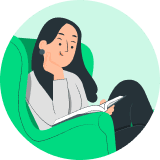 As excellent as if I had gone to the office, or even better
Massimiliano

Read on Trustpilot
We developed a React platform to be useful, simple and straightforward, available both from web and from mobile.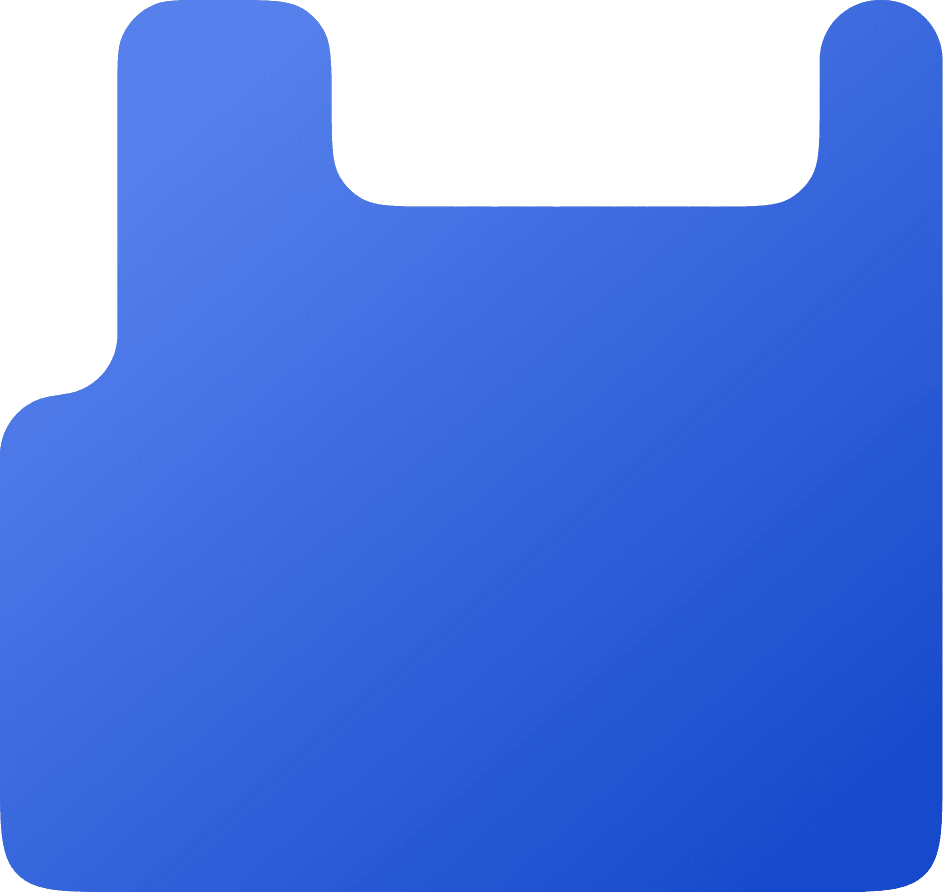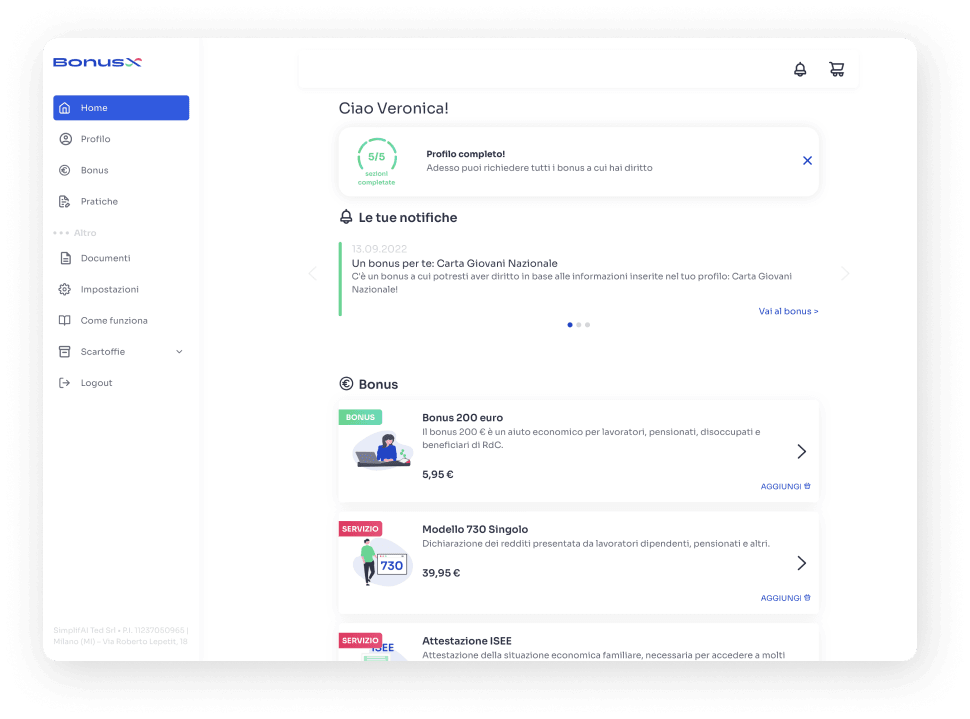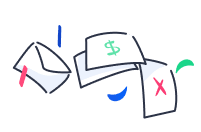 BonusX algorithm suggests the most fitting bonuses for its users: filling in the guided form, each user is advised on how to make the most of their bonuses! We built a solid infastructure with Node.js in Typescript, which allows to handle hundreds of practices every day and to establish contact with the government office for tax assistance throughout Italy.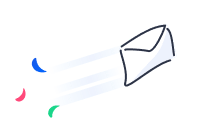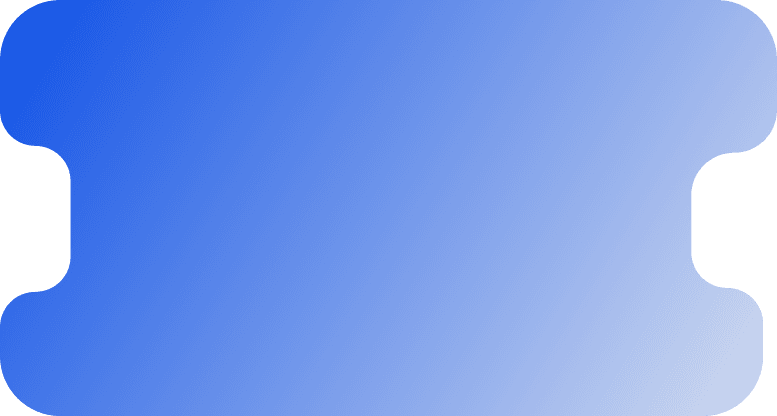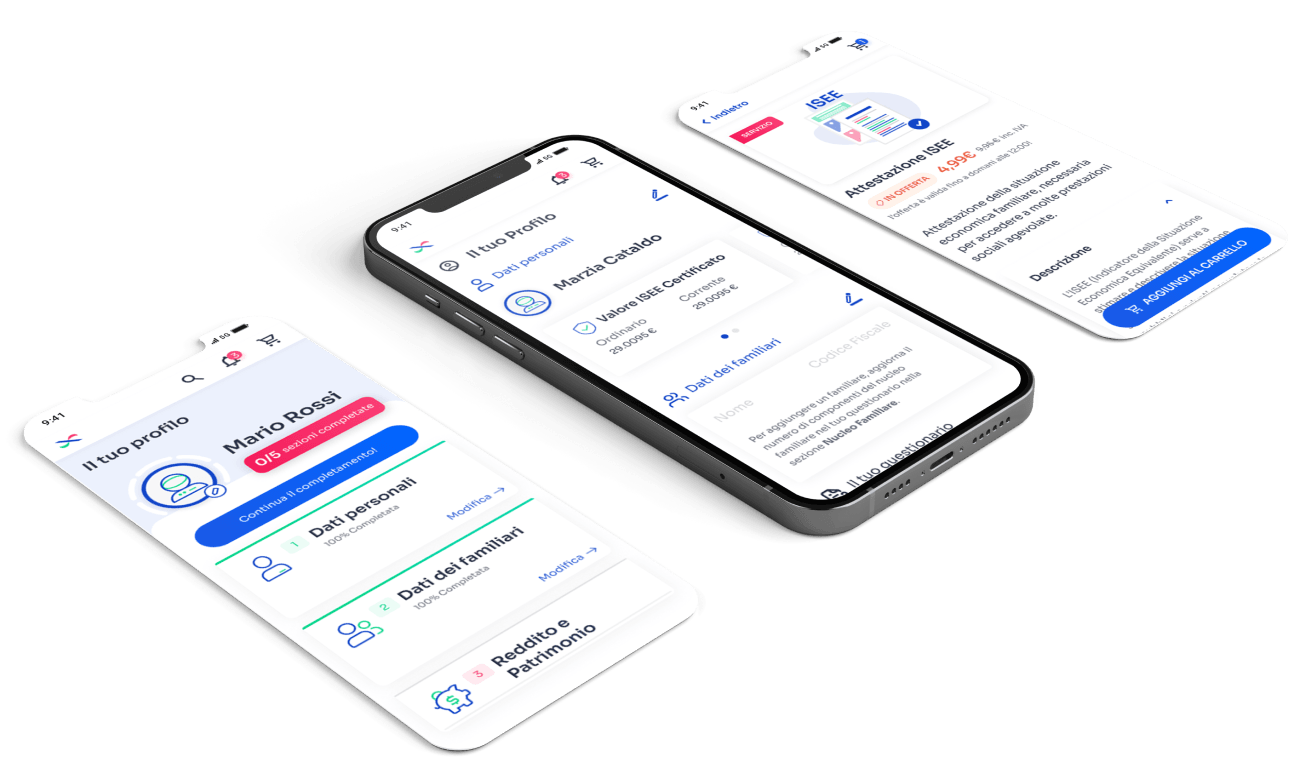 Any idea or do you want to know us better?
Otherwise we can play table football or have a ping-pong match in the office. We have a slush machine, too. Well, contact us for anything, except for telemarketing.
Subscribe to the newsletter
No Spam! Once in a while we will share blog articles, playlists, photos and stories about our office life.
By sharing your email address you are agreeing on our privacy policy and allowing us to update you for marketing purposes as described in the policy.
Where we are
Via Cadorna 2,
Albignasego (PD),
35020 Italia
Copyright 2023 - Mabiloft SRL - WAT number 05157070284 - Share capital €10.000